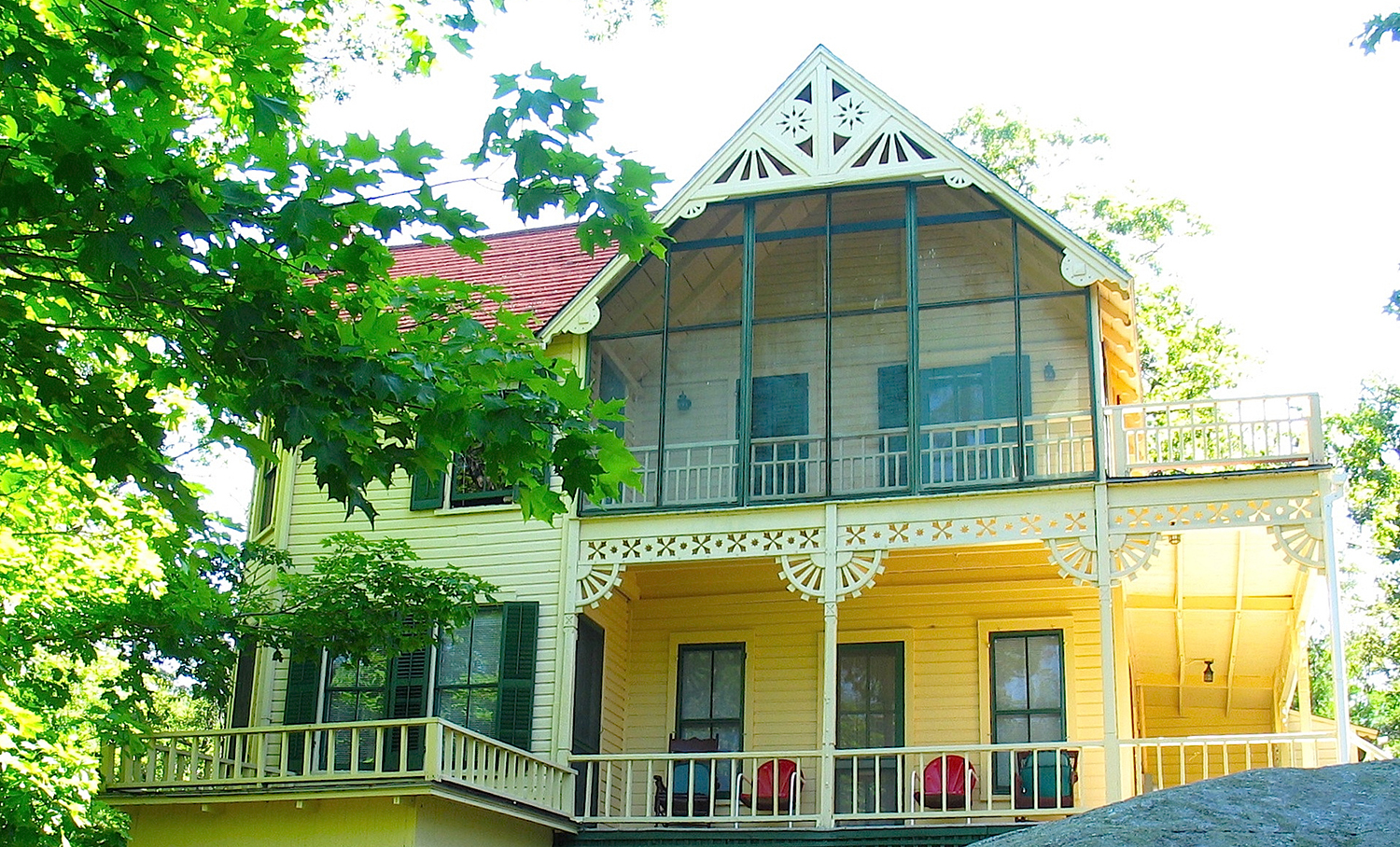 Vivekananda Cottage Visitor's Information
The Vivekananda Cottage at Thousand Island Park is usually open from July 14 to August 22. Dates may vary slightly each year. We suggest you call in advance. The cottage is a place of pilgrimage for devotees to visit. Daily visiting hours are mornings from 10:00 am to 12:00 noon and afternoons from 4:30 pm to 6:00 pm.
Thousand Island Park is a small village located on Wellesley Island, in a remote area about 360 miles from New York City, on the St. Lawrence River, near the Canadian border. Public transportation there is limited and so a car is a necessary. The nearest convenient airport is located at Syracuse, about 100 miles from the Thousand Islands.
Since there are no arrangements at the Cottage for guest accommodation, those who wish to stay overnight are required to find a place nearby. The resort towns of Alexandria Bay or Clayton (both on the U.S. mainland) are the nearest locations for hotel and motel accommodations.
During most of the summer there are no classes or lectures at the Vivekananda Cottage, but devotees may come for prayer and meditation at the Cottage at 4:30 PM. The exception to this is when Swami Yuktatmananda conducts his "seminar classes." During the seminar days, the program includes morning meditation followed by Swami's discourse and discussion, afternoon vespers (arati) and meditation, and evening readings and discussion. Those who wish to attend the classes are requested to seek permission from our Center in advance.